The Neutron Scattering Society of America (NSSA) was formed in 1992 and is an organization of persons who have an interest in neutron scattering research in a wide spectrum of disciplines.
This web site is intended to provide information about the NSSA, to highlight upcoming meetings and other activities of the Society, and to list links to neutron laboratories and resource information.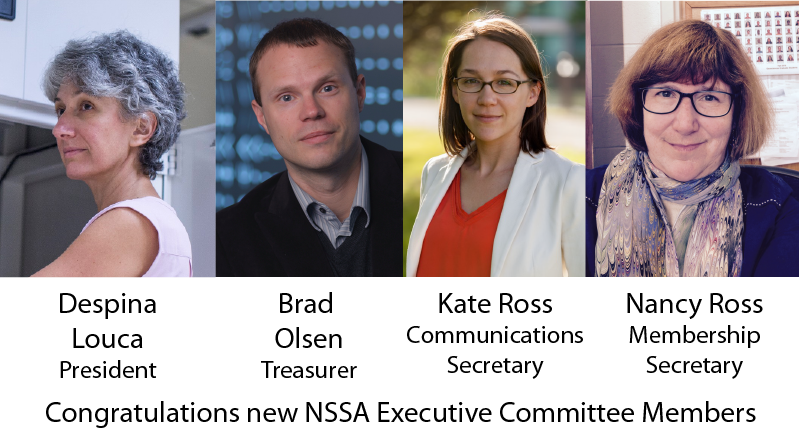 Become a Member
There is no cost to be a member
Membership in the society is open to individuals in academia, industry, and government.
Graduate students and recent Ph.D.s are especially encouraged to join.
Presently the NSSA has more than 1000 members from 26 countries.
What's New
Post Date: March 3rd, 2017
Congratulations to the following new Executive Committee Members:
Prof. Despina Louca (U. Virginia) – President (4 year term)
Prof. Brad Olsen (MIT) – Treasurer (2 year term)
Prof. Kate Ross (Colorado State) – Communications Secretary (4 year term)
Prof. Nancy Ross (Virginia Tech) – Membership Secretary (4 year term)
Post Date: November 15th, 2016
The 8th American Conference on Neutron Scattering (ACNS 2016) was held July 10-14, 2016 in Long Beach, California. The meeting was a great success! For a detailed report on the meeting, see the articles in the November edition of Neutron News.