The Neutron Scattering Society of America (NSSA) was formed in 1992 and is an organization of persons who have an interest in neutron scattering research in a wide spectrum of disciplines.
This web site is intended to provide information about the NSSA, to highlight upcoming meetings and other activities of the Society, and to list links to neutron laboratories and resource information.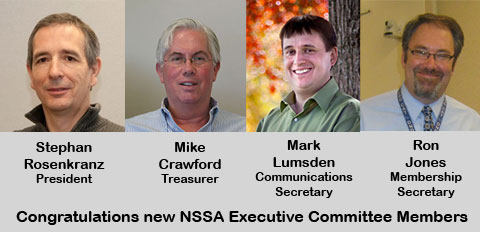 Become a Member
There is no cost to be a member
Membership in the society is open to individuals in academia, industry, and government.
Graduate students and recent Ph.D.s are especially encouraged to join.
Presently the NSSA has more than 1000 members from 26 countries.
What's New
Post Date: May 3rd, 2013
The Neutron Scattering Society of America is pleased to offer member travel grants to help support the cost of attending the International Conference on Neutron Scattering, Edinburgh, UK. (July 8-12, 2013). These grants are available to any graduate student, postdoc, or junior faculty who is a member in good standing of the NSSA as of the time of application, and whose faculty advisor, if applicable, is also a member as of that date. In addition, you must be presenting (oral presentation or poster) at the meeting. The online application form can be found at: https://www.che.udel.edu/forms/nssa-tg.html. Deadline is May 31, 2013.
Post Date: January 18th, 2013
The next International Conference on Neutron Scattering (ICNS2013) will take place in Edinburgh, Scotland, from 8 – 12 July 2013, at the Edinburgh International Conference Centre.   The conference is now open for registration and the submission of abstracts.
Please see http://www.icns2013.org for details.