Neutrons zero in on the elusive magnetic Majorana fermion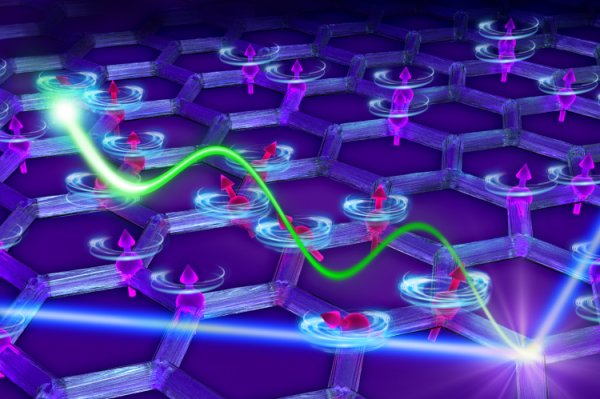 From Oak Ridge National Laboratory:
Neutron scattering has revealed in unprecedented detail new insights into the exotic magnetic behavior of a material that, with a fuller understanding, could pave the way for quantum calculations far beyond the limits of the ones and zeros of a computer's binary code.
A research team led by the Department of Energy's Oak Ridge National Laboratory has confirmed magnetic signatures likely related to Majorana fermions—elusive particles that could be the basis for a quantum bit, or qubit, in a two-dimensional graphene-like material, alpha-ruthenium trichloride. The results, published in the journal Science, verify and extend a 2016 Nature Materials study in which the team of researchers from ORNL, University of Tennessee, Max Planck Institute and Cambridge University first proposed this unusual behavior in the material.