Move Over, Lasers: Scientists Can Now Create Holograms from Neutrons, Too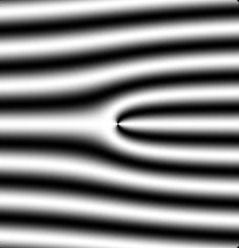 For the first time, a team including scientists from the National Institute of Standards and Technology (NIST) have used neutron beams to create holograms of large solid objects, revealing details about their interiors in ways that ordinary laser light-based visual holograms cannot.
The research was a multi-institutional collaboration that included scientists from NIST and the Joint Quantum Institute, a research partnership of NIST and the University of Maryland, as well as North Carolina State University and Canada's University of Waterloo. The work was published in Optics Express.